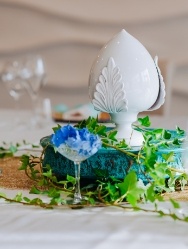 The perfect location for your corporate events
Hotel Villa Bartolomea has as many as 600 square meters of set up and equipped rooms for hosting a wide range of events. These versatile spaces are ideal for hosting business meetings, congresses, training sessions, exhibitions and corporate dinners.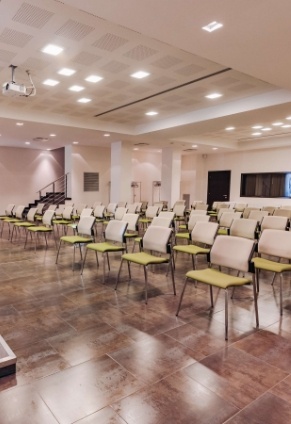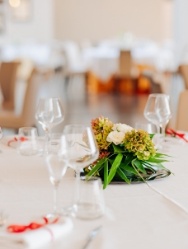 For an event that suits your needs
All halls have natural light and allow double access since, often, there are special requirements for set-ups: finding a room directly on the parking lot level with a dedicated entrance will surely please those who need to organize important events.
Perfect for conferences and exhibitions – 187 M2
Located on the ground floor, with access to the outdoors and enriched with large windows, it is ideal for hosting congresses, meetings, exhibitions and corporate events. It is equipped with a ceiling-mounted video projector, motorized screen, flipchart and sound system with cone radio microphone.
Capacity per set-up
Stalls

150
School desks
36
Horseshoe
26
Ideal for corporate meetings and trainings – 50 M2
The "Soppalco" room is the appropiate environment for corporate meetings and trainings; it can accomodate up to 25 people with a theater setup, up to 16 with a single table and up to 10 with a horseshoe setup. The quotation includes the 65-inch monitor with related audio and video connections.
Capacity per set-up
Stalls

30
School desks
12
Horseshoe
10
Board

16
Ideal for corporate meetings and trainings – 25 M2
The "Garden" room is perfect for confidential corporate meetings and trainings: it can accomodate up to 8 people. The glass wall with a view of the garden gives the room high brightness.
Capacity per set-up
Board

8
For successful corporate lunches and dinners – 150 M2
The "Family" room is the perfect solution for meetings that are usually accompanied by cocktails or business lunches/dinners; its particolary location allow using the large outdoor space set within the context of our Giano restaurant. It consist of large windows and a patio with access to the garden.
Capacity per set-up
Stalls

130
School desks
36
Horseshoe
30
Cena di gala
100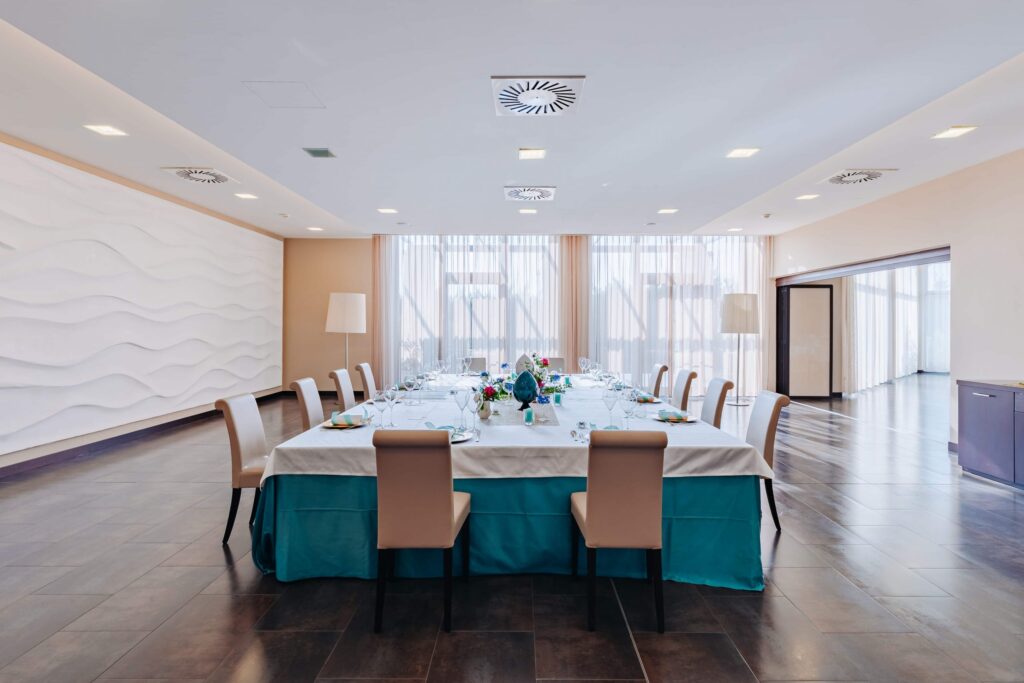 A private and exclusive meeting area – 110 M2
The "Vip" room is an extremely "reserved" meeting area: inside it there is a smooking room in exclusive use and bathrooms dedicated only to the guests of the room itself. The area is about 100 square meters and the absence of columns allows it to be customized as desired between theatre, horseshoe and imperial setup: in our opinion, the latter setup is the preferred one.
Capacity per set-up
Stalls

60
Horseshoe
26
Cena di gala
50
Board

26
Our meeting halls can be set up according to your specific needs: stalls, school desks, cabaret, horseshoe, gala dinner and board. Every setup has a maximum capacity of people, which varies from hall to hall.
| | STALLS | SCHOOL BENCHES | HORSESHOE | GALA DINNER | BOARD |
| --- | --- | --- | --- | --- | --- |
| "Loris Romano" Room | 150 | 36 | 26 | - | - |
| "Soppalco" Room | 30 | 12 | 10 | - | 16 |
| "Garden" Room | - | - | - | - | 8 |
| "Family" Room | 130 | 36 | 30 | 100 | - |
| "Vip" Room | 60 | - | 26 | 50 | 26 |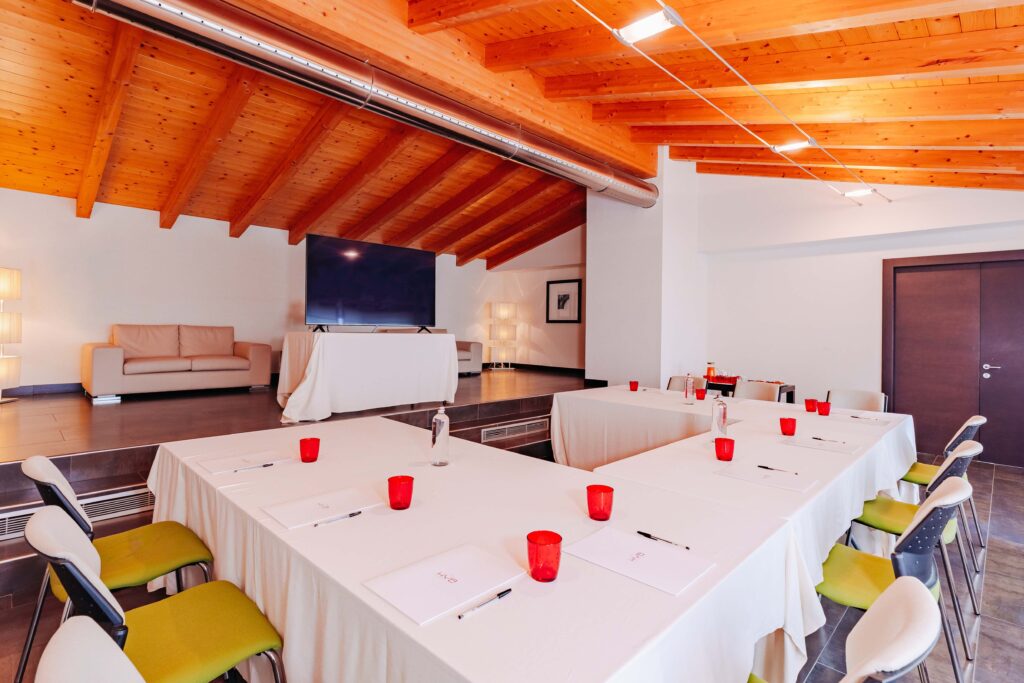 More information about our meeting rooms
RESERVATIONS
Hotel Villa Bartolomea staff is at your complete disposal to assist you in organizing the perfect event, from beginning to the end. Contact us today to discuss dates, times and requirements.
SET-UP
All our halls are already set up for the organization of events. In case of special requests regarding the arrangement of chairs, tables and audiovisual technology, we do everything possible to create the ideal atmosphere for you event.
CATERING
At our hotel, you can find the Giano Restaurant, perfect for hosting lunches, dinners or cocktail parties following your corporate events. We offer simple, quality cuisine with gourmet dishes that will surprise all your guests. 
For successful
corporate events
Book the room for your corporate event now
Fill in the form and we will contact you as soon as possible.